In the second edition of the "Wena" Grant Program competition, the Poznań High School of Fine Arts received a grant for an educational and artistic project entitled "Close encounters of the third kind". The main idea behind the project is an experiment consisting of combining knowledge from several fields: architecture, urban planning, composition, music, electronics, programming, theater and work with space, with a particular focus on "human to human" relations, which constitute a creative factor. High school students participating in the project, through art, want to mark their presence throughout Poznań, as students of a school located on the outskirts of the city, the existence of which many residents do not know about at all. The students want to have an impact on positive relations, establishing closeness with an accidental passer-by. The project went far beyond the core curriculum as six temporary interactive installations were created provoking interpersonal relations and interactions.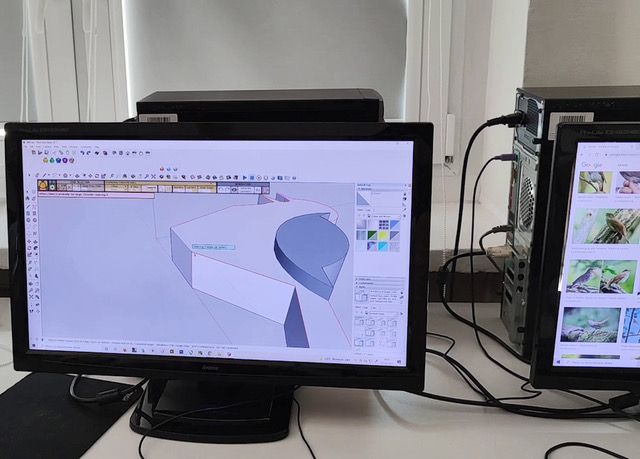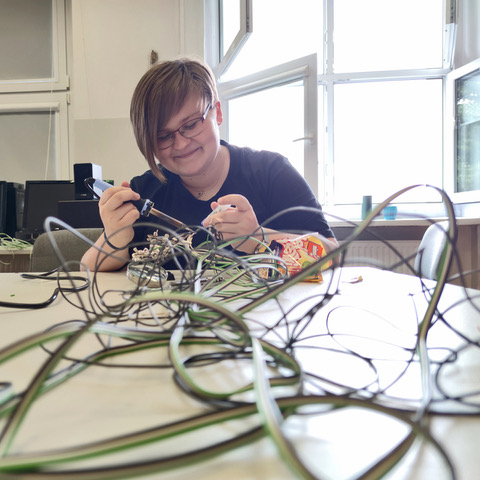 The knowledge, equipment, and skills that the students gained during the recently held workshop are very impressive. The students worked remotely through most of the projects, using a special program for this purpose - a simulator on which they could test how to connect simple electronic sets without the fear of damaging anything.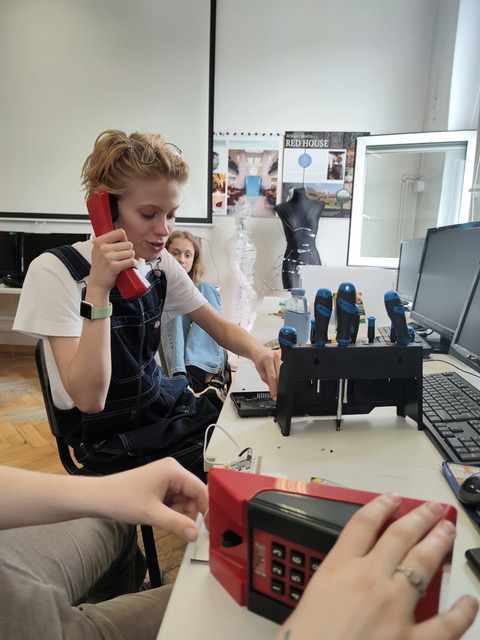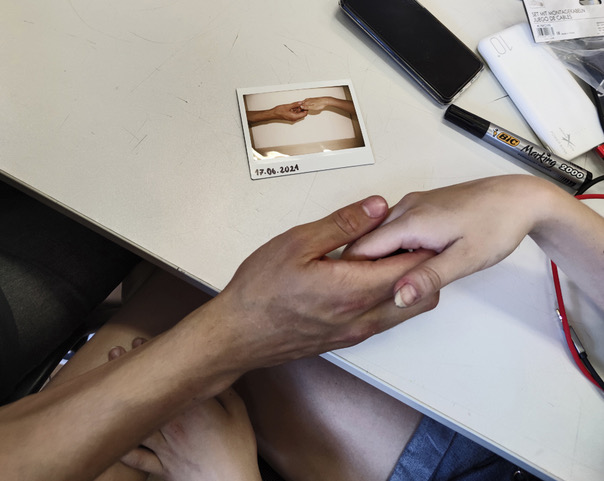 An important element was the stage of testing and checking how particular prototypes of the invented artistic installations worked in practice. The young people could check what of the design assumptions worked and what needed to be changed quickly and replaced with another solution. At the same time, the young people learned how to operate the various devices. They were taught the art and skill of soldering, connecting wires and electronic components, programming control devices, and assembling structural components.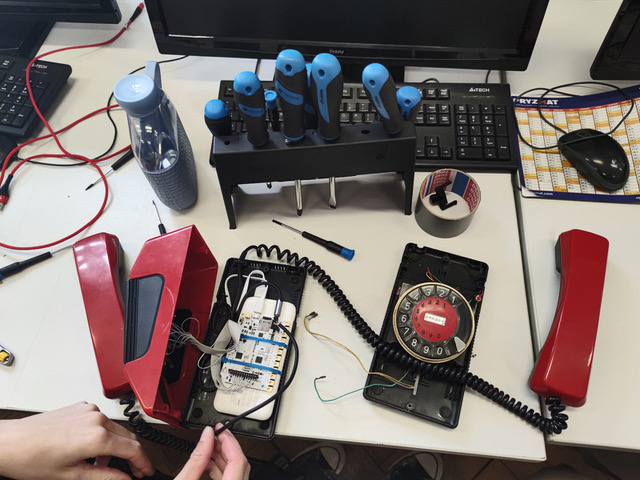 After the modeling stage was completed, the next classes began the stage of building and constructing the target installations. This is how the target models were created for presentation.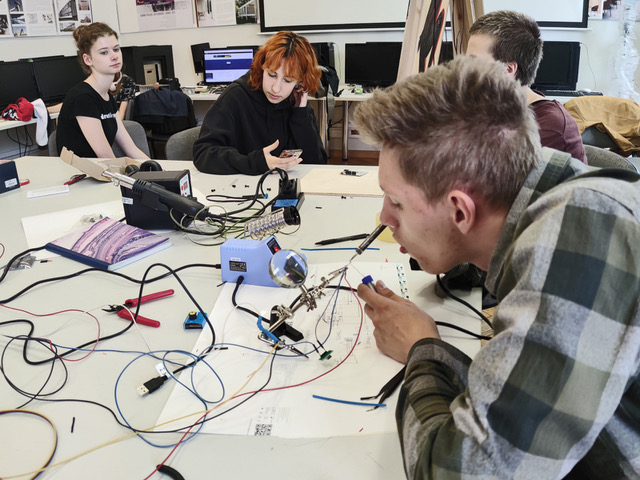 All of the students of the school could participate in the testing of the created devices, which were presented on the school premises. The doors to the laboratory were open all the time and during the whole process of creating the installations each of the students from other classes had an opportunity to get acquainted with the projects.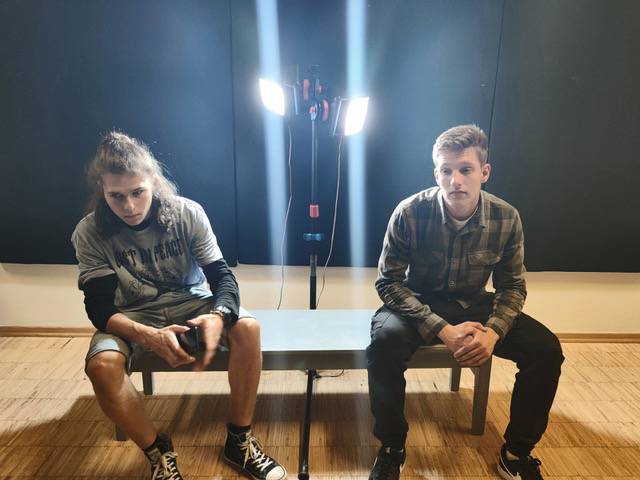 The final result of the project are interactive, artistic installations built by the students. The work on five projects, which were presented on school premises during the last days of the school year, has been completed. Now we are waiting for the new school year to present these wonderful electronic works of art to the residents of the city of Poznań!
Dr. Konrad Juściński - visual artist, educator, designer.
Robert Gogol - musician, architect, designer of systems, devices, and software for controlling interactive sound, visual and kinetic installations
Below is a link to a video describing the implementation of the project: