Students of The Eric Mendelson Art School in Olsztyn as part of the Grant Program of the Starak Family Foundation "Wena", carried out the project "PRLove - love the furniture of the 50s, 60s and 70s anew". The project aims to familiarize students with industrial design from the times of the Polish People's Republic, with particular emphasis on furniture projects. For almost three years, (because the pandemic made it impossible to implement the assumptions in accordance with the schedule chosen in the project), the participants deepened their knowledge about the valuable design from the komunist times in Poland.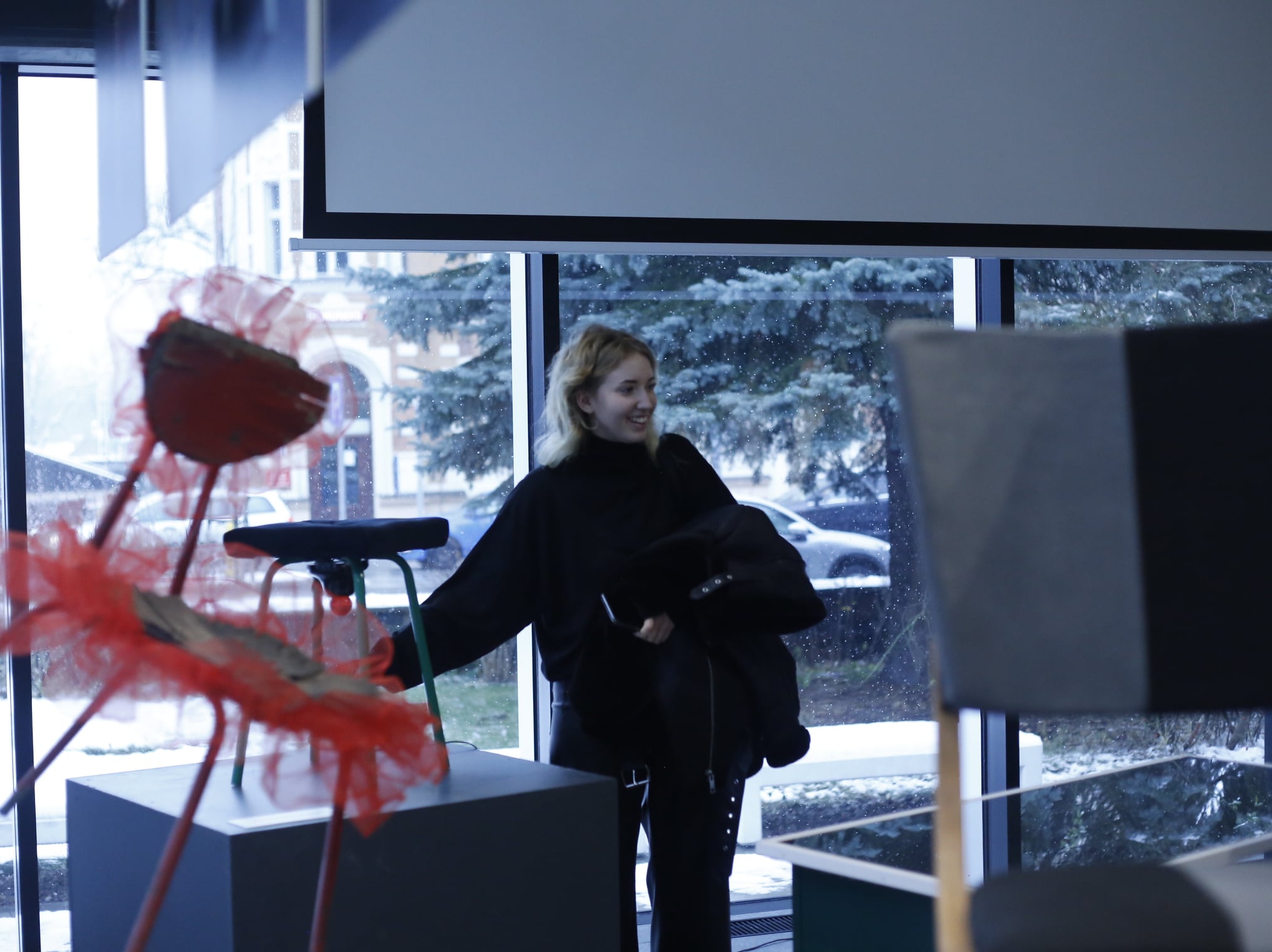 During the project, under the supervision of the leading teacher, Ms Krystyna Magrel, students participated in workshops and lectures about history of design. They visited the National Museum in Warsaw, took part in museum workshops about the exhibition - "Aesthetically and practically means perfect living ". They also reached the Faculty of Design at the Academy of Fine Arts in Warsaw, where Mrs. Anna Kotyńska talked about the specificity of studing there. Also in the showroom of Vzor design, the creators of this company introduced young participans into production of the famous armchair made by the Roman Modzelewski from 1958 - RM58. At the exhibition of this store, they could admire and check the functionality of other furniture designed in komunist time and produced till now.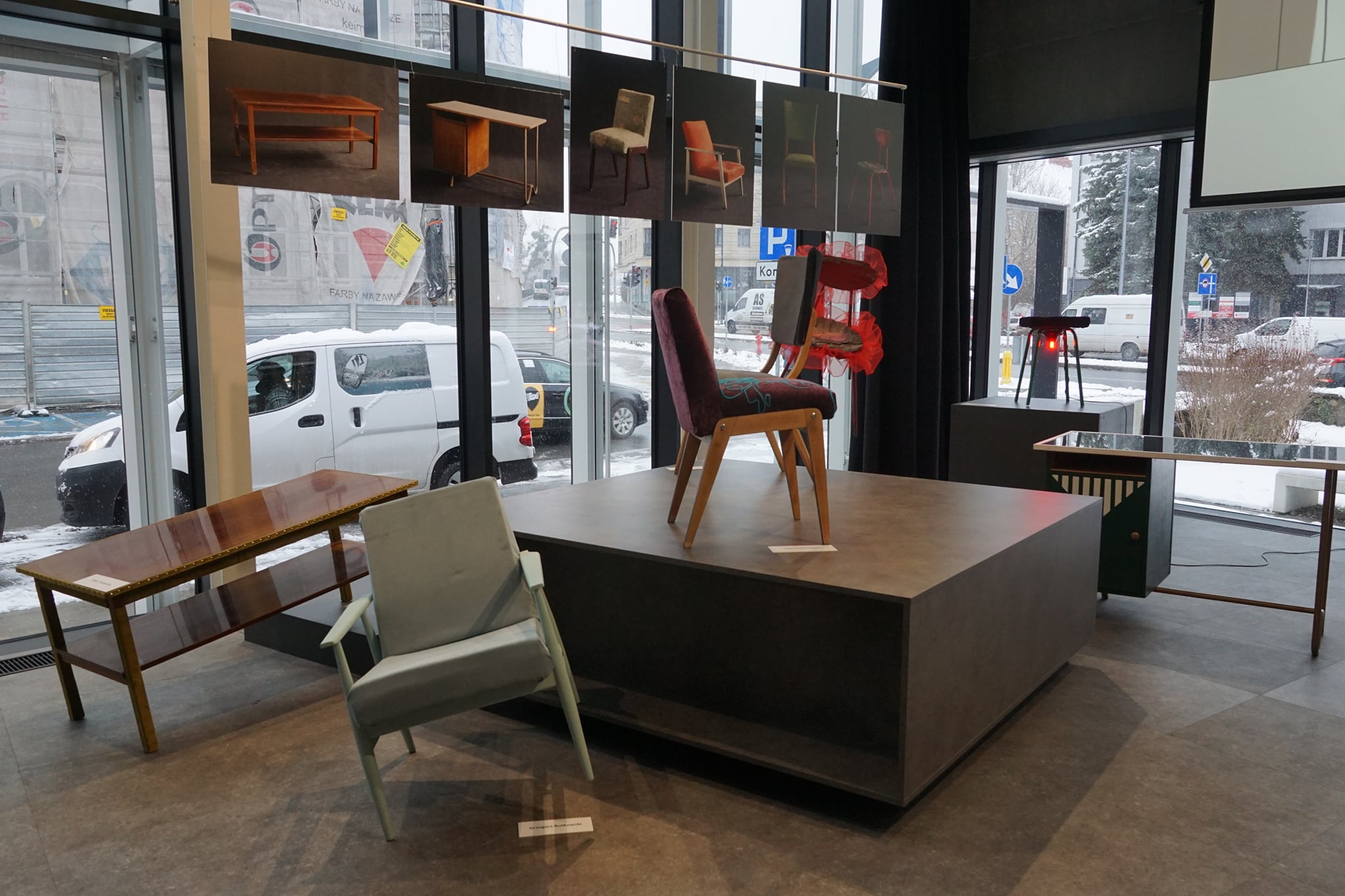 In September 2021, the participants of the project, prepared a richly illustrated presentation about the history of furniture design from 1952 - 1989 years. This material was discussed several times ond the lecutres in smaller groups, in the sanitary regime caused by the COVID-19 pandemic, thanks to that - whole school community could listen to it and see it. Thanks to Ms Julia Tarnowska, an interiordesign teacher, the students had the opportunity to experience not only the theory, but also a practice by performing their own artistic renovations of the furniture of their choice.
The effects of these works can be admired at the exhibition lasting until the end of this year, in the exhibition pavilion of the School of Arts in Olsztyn and on a fanpage dedicated to this project.: https://www.facebook.com/PRLove-pokochaj-na-nowo-meble-lat-50-60-i-70-109810704230280/
The project, in its essence, in addition to educational and artistic value, supports the "zero waste" culture and gives old, unwanted objects a new life, and in addition, in a much more beautiful original version. Another advantage of the project is the sense of the prevailing trend, according to which revitalized furniture from the communist era returns to the interiors and hearts of young Poles.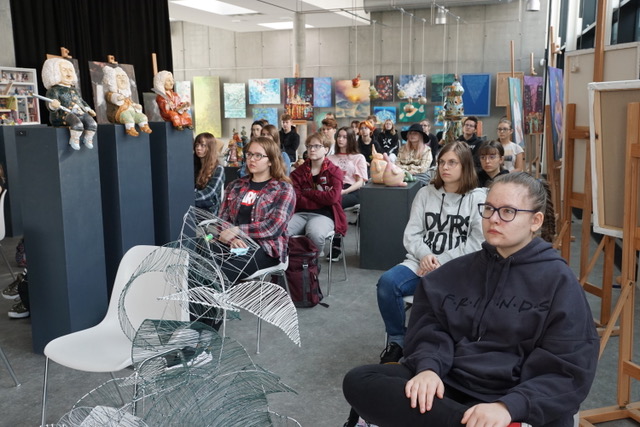 Krystyna Magrel - the teacher leading the project, she has been teaching art history at school for 12 years. He is particularly interested in the issues of industrial design, design as well as the history of equipment and interior design. The teacher co-leading the project - Julia Tarnowska conducts classes in interior design.
The author of the poster - Maja Tumaniec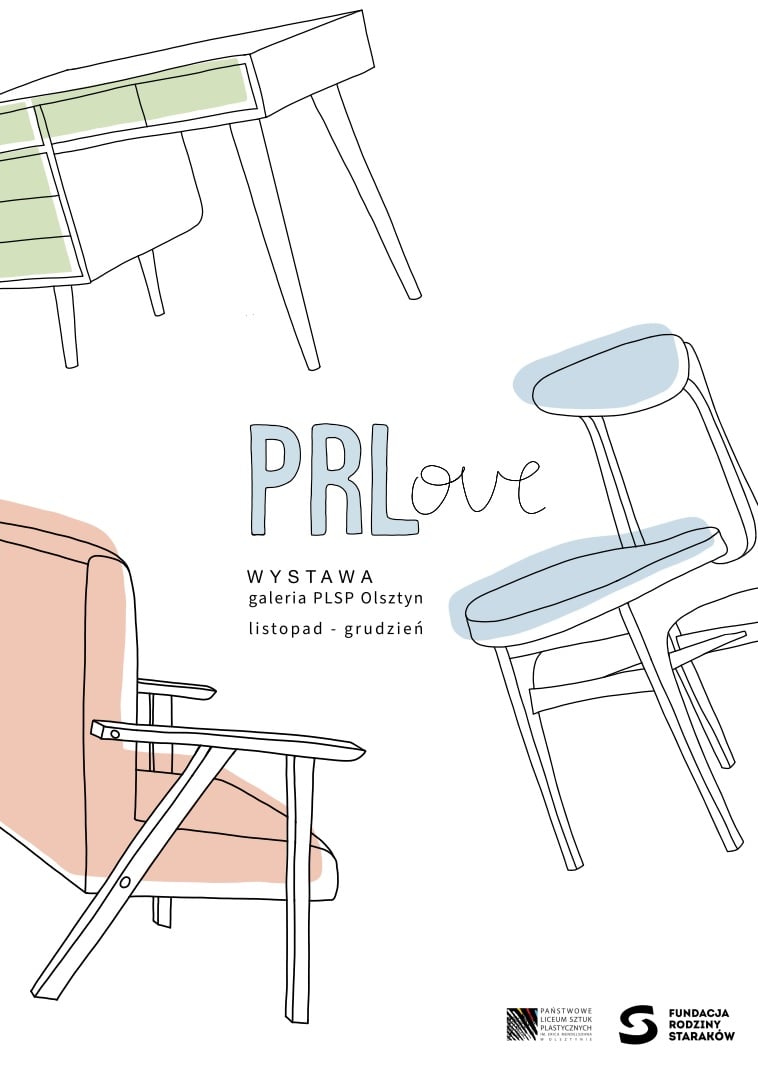 Poniżej publikujemy krótką relację z wręczenia grantu w siedzibie Fundacji Rodziny Staraków: