The School of Fine Arts in Ciechanowiec received a grant in the "Wena" Grant Program competition for the second time. In the second edition, the educational and artistic project entitled "Closer to nature - closer to another human being" was awarded. The project was inspired by nature and the assumption that contact with nature gives people solace and tranquility, so much needed in the current world.
The project started at the end of 2021 when in the training center of the Academy Association ("Stowarzyszenie Akademia") in Łucznica the participants of the project took part in an excursion workshop in order to make the first graphics sketches and to familiarize themselves with the history of handmade paper and techniques of its production. The subject matter undertaken by the students of Ciechanów's visual arts department is innovative because it reaches back to the roots of the old art of papermaking. The project has a strong ecological dimension, raising awareness amongst young people of the possibility of obtaining and recycling paper.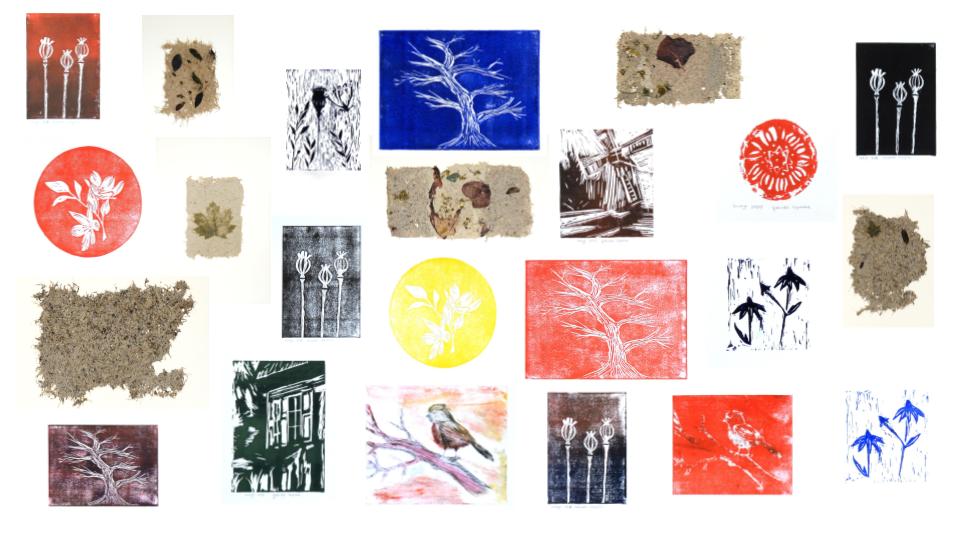 During the project not only the students from the school of visual arts in Ciechanów gained this knowledge but they taught these methods to their younger colleagues from the elementary school. The transfer of knowledge is very valuable in this project. Such took place during an educational-environmental workshop for a group of students from the Mikołaj Kopernik Primary School in Ciechanowiec. The group made paper from different types of plant pulp and some of the resulting works were presented during the vernissage in the elementary school.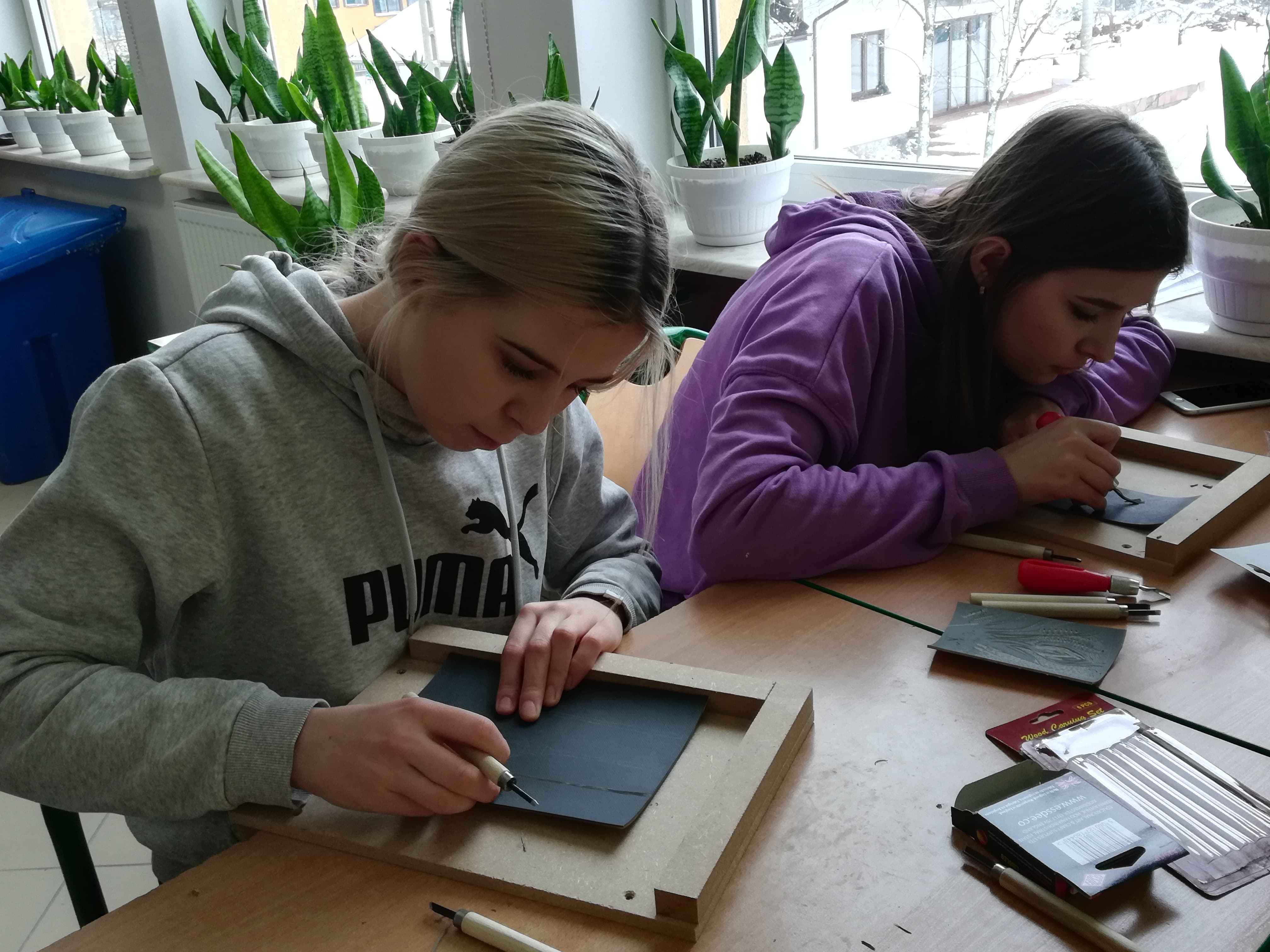 On June 16, 2021, in the headquarters of the Ks. Krzysztof Kluk Agricultural Museum in Ciechanowiec, a ceremony was held to summarize the activities of the project, which culminated in an exhibition of students' works presenting graphics made using various techniques and handmade papers by students.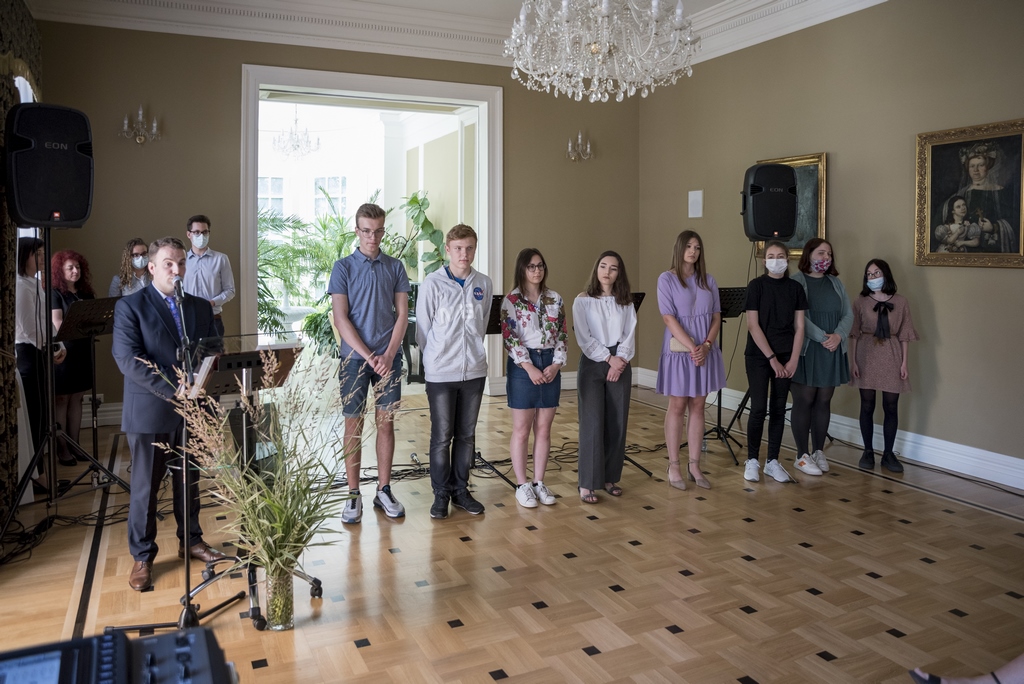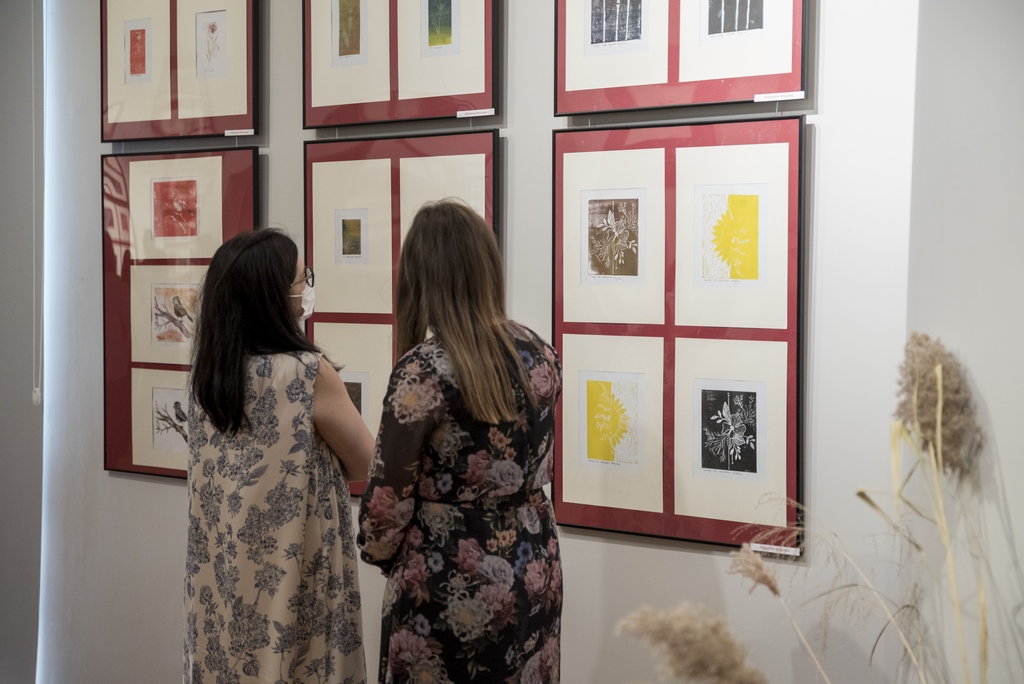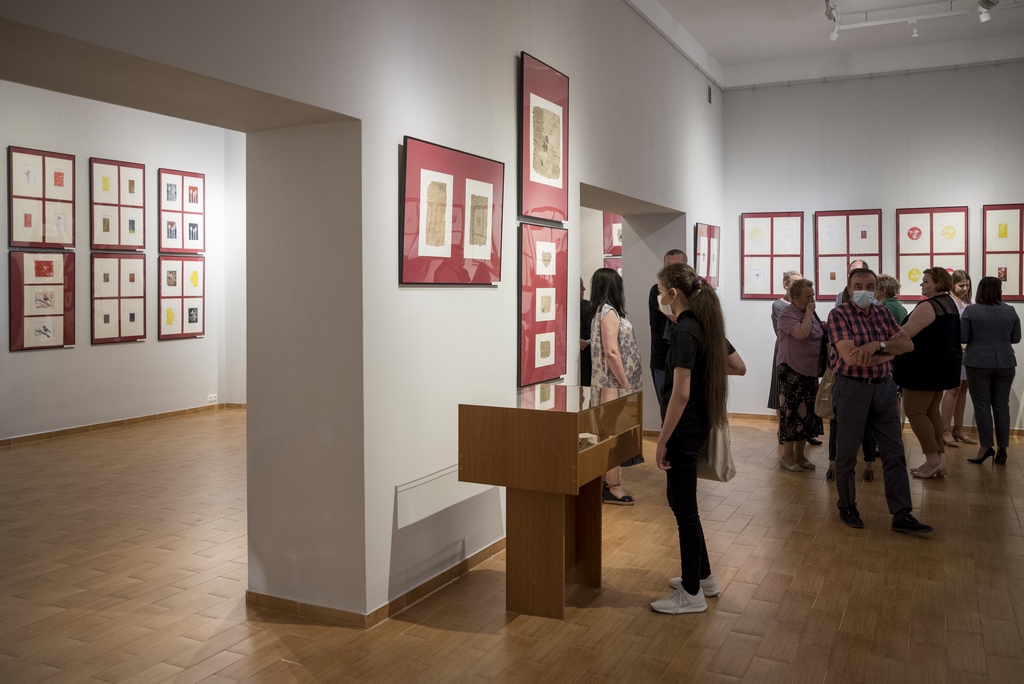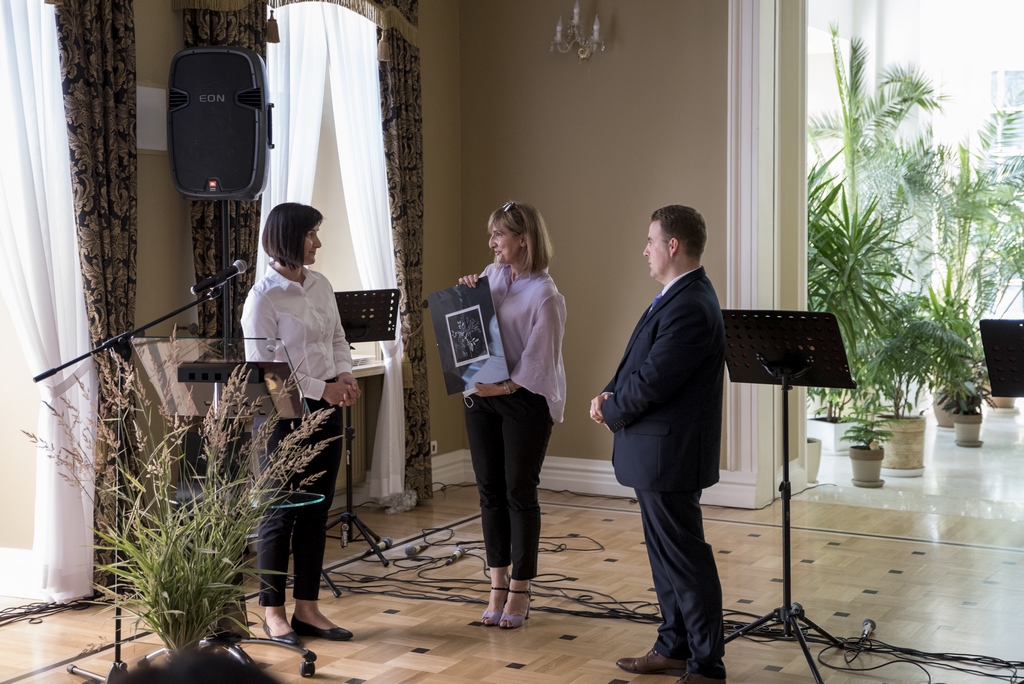 The opening was honored by a performance of the school choir and a number of speeches by the museum authorities, participants in the project, and organizers. We would like to congratulate and thank all the young artists, participants, and organizers!
Barbara Pełszyk - initiator, drawing and painting teacher, project leader.
Emilia Krysińska - co-organizer of the project, physical education teacher.