The students achieved their goal by creating an open-air art gallery consisting of 16 murals. This way, the theme of the contest, "The World from my window," was conveyed in a very innovative way. The magnificent murals are visible not only from school windows - residents and tourists who pass by can also admire the presented art.
The School of Fine Arts in Golub-Dobrzyń was (for the first time) the winner of the "Wena" Grant Program competition. The jury was captivated by the idea of the project and the need to go beyond the school walls with the students' works. The idea of the project was to create an external space for the presentation of the students' works in the school garden.
"We would like talented people to create projects which they will eventually be able to present in a planned location. We want art to go out to the people, into the public space. The view from the window, through which we watch everyday life becomes monotonous and sad. By creating installations with the works in places accessible for everyone to see, we aim to enliven the landscape through art,"
Sławomir Jasieniecki, the teacher in charge of the project.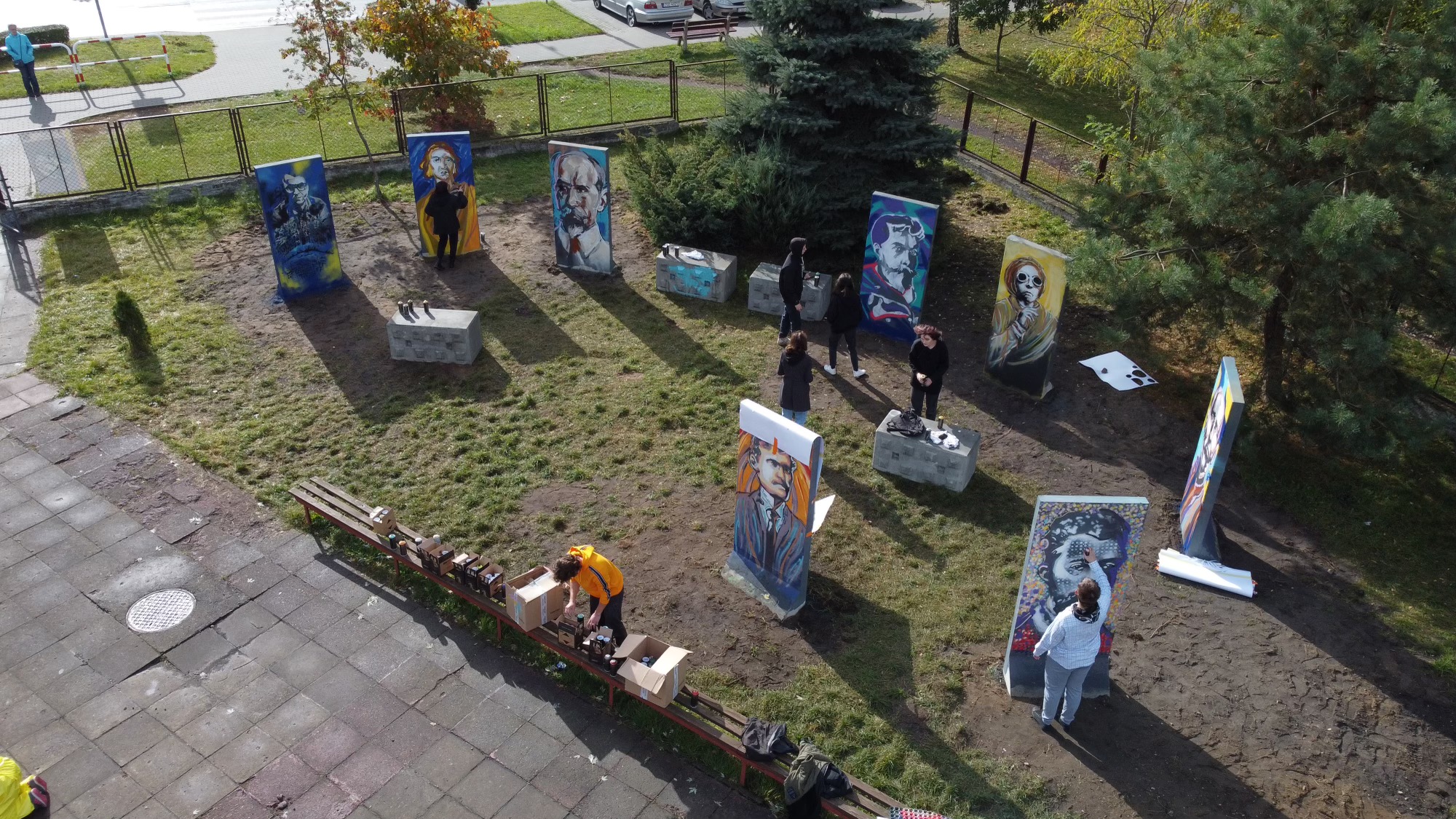 The prevailing pandemic and the resulting increase in material prices and limited availability forced the project participants to make creative modifications.
The initial idea of laying the concrete slabs in a fan pattern was abandoned. The slabs were not identical, had different dimensions and the visual effect of a fan could not be achieved. Finally, slabs with an average height of up to 2.5 meters were chosen. This change had a positive effect on the project.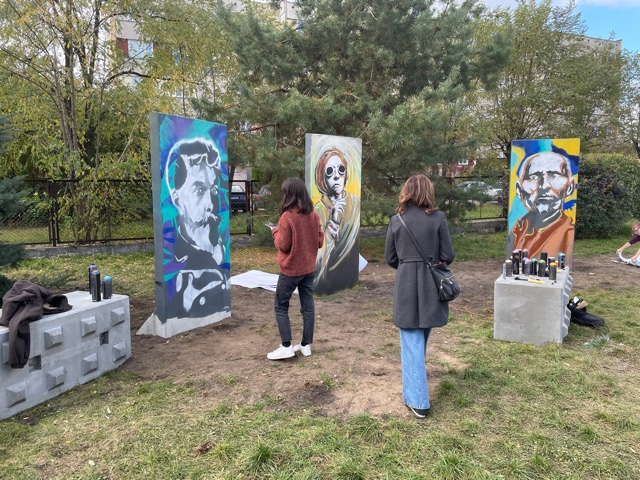 16 large-format works were created instead of the originally planned 8 murals. Additionally, beyond the framework of the project, the participants used school funds to develop the concept of a path between murals. The opening of the path and the vernissage of works by students participating in the project are planned for the second quarter of 2022.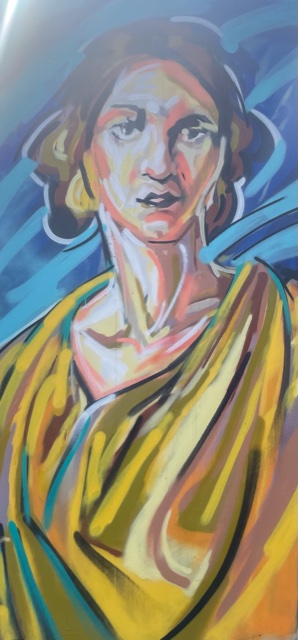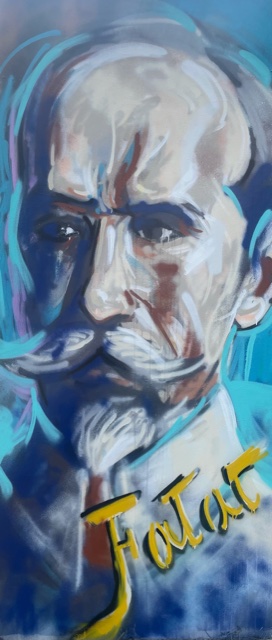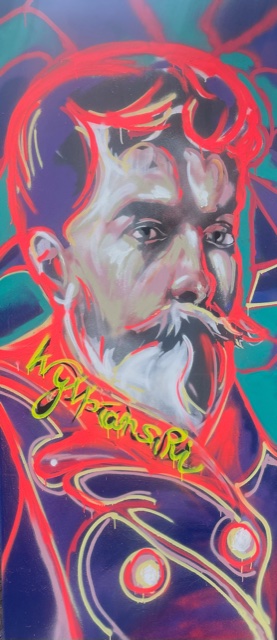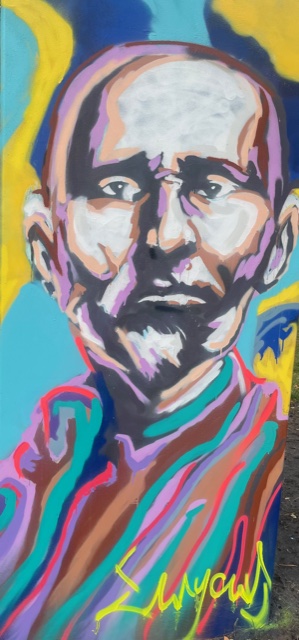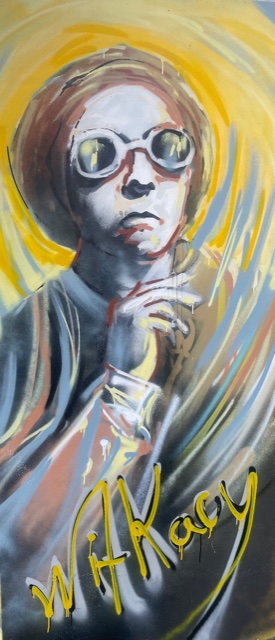 Individual project activities were documented on an ongoing basis by video and photographic documentation. We share with you videos s and photo reports of the "HydeArt" project.
Sławomir Jasieniecki – the teacher leading the project, a painter. He works at the High Art School in Golub-Dobrzyń. He paints, draws, does computer graphics and space arrangement.