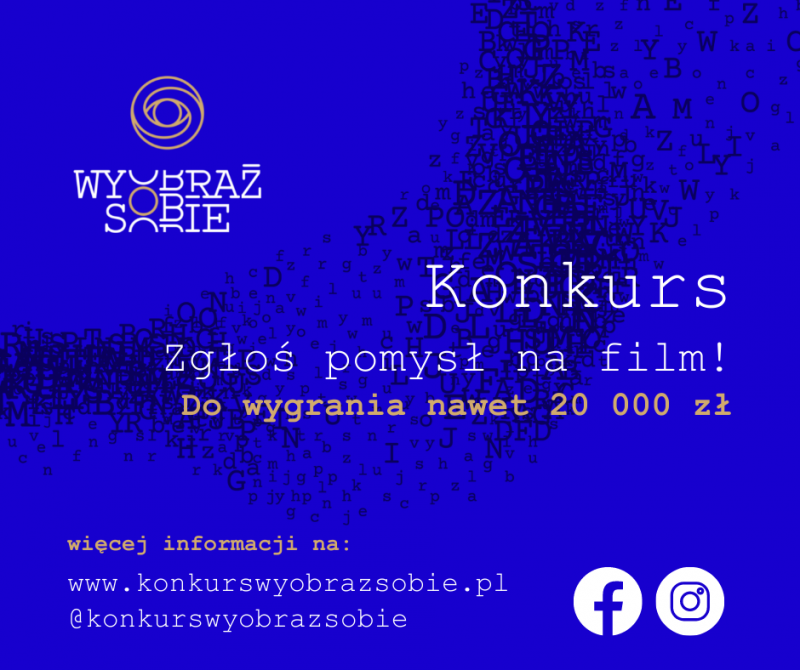 The launch of a new Film Competition entitled "Wyobraź Sobie"/ "Imagine"
The "Imagine" Competition for film ideas, organised by the Watchout Studio production house, has been announced. The idea behind the "Imagine" Competition is to create an opportunity to bring submitted stories to life and present them to a global audience. In addition to identifying and rewarding the best authors, the initiative will create a bridge between authors and representatives of the film industry.
The competition also aims to become a mentoring platform for finalists to develop their ideas under the guidance of experts. The organiser invites screenwriters, filmmakers, writers, journalists, students, every professional and ambitious amateur to submit their own film vision. The prizes to be won include cash prizes, participation in workshops with renowned filmmakers and the opportunity to present the idea to producers from the Polish Guild of Producers.
"We are looking for ideas in which the story is most important. It's not the genre that counts, it's the story and the expressive characters. Stories can entertain or move. They can touch on important themes and make the audience think. They can comment on contemporary times and provoke social discussion in a direct or indirect way," reads the Competition website.
The call for entries runs until 28 April of this year until the hour of 23:59.
The Competition will also include the Piotr Woźniak-Starak Special Award for Producer of the Year. This is the only such award in Poland.
The event is held under the honorary patronage of the Starak Family Foundation, in partnership with the Polish Guild of Producers.
Competition website: konkurswyobrazsobie.pl social media: @konkurswyobrazsobie