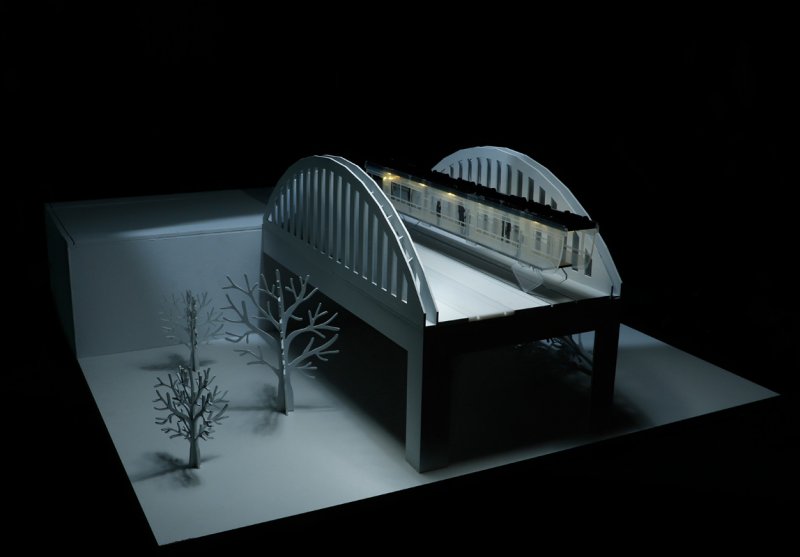 Świat zamknięty w dioramach or The world closed in dioramas
A school presentation of a series of dioramas made using spatial models, showing the world outside the window, ended on 23 June with a project awarded in the 3rd edition of the Starak Family Foundation's "Wena" Grant Programme entitled "Świat z mojego okna" or "The world from my window". "The world from my window" - a project of the State Secondary School of Fine Arts in Poznań entitled "Poza ramy dioramy" or "Outside the frame of a diorama".
The presentations of the dioramas were enriched with animation and an exhibition of artistic photography. The students explored the basics of photography and framing in classes led by photography teacher Anna Jabłońska. In the professional modelling workshop "Model Art. s.c. Lisieccy" from Poznań, run by graduates of the school, the pupils gained valuable and necessary practice. The aim of the classes was to have students work with an object in an environment other than school and to focus on rebuilding, after a period of remote learning, a craftsman's manual workshop. Online learning, additionally dominated by computer-based design and a long hiatus from manual work resulted in huge deficiencies in adequate sensitivity to the perception of the nature of matter and neglected any skills derived from the creative creation of craft. The value of the project was the opportunity for young people to work together with practitioners.
The project team consisted of: lead teachers Anna Jabłońska and Konrad Juściński, students of class II a, major: Interior Design, school year 2021/22 Antoni Augustyniak, Kajetan Erenz, Aleksandra Kosicka, Kaja Kossakowska, Agata Morańda, Weronika Pierzynowska, Marta Rux, Marta Stachowska, Helena Śniegocka, Aleksandra Urbaniak.
More about the project: https://starakfoundation.org/pl/wena/edycja/_poza_ramy_dioramy_