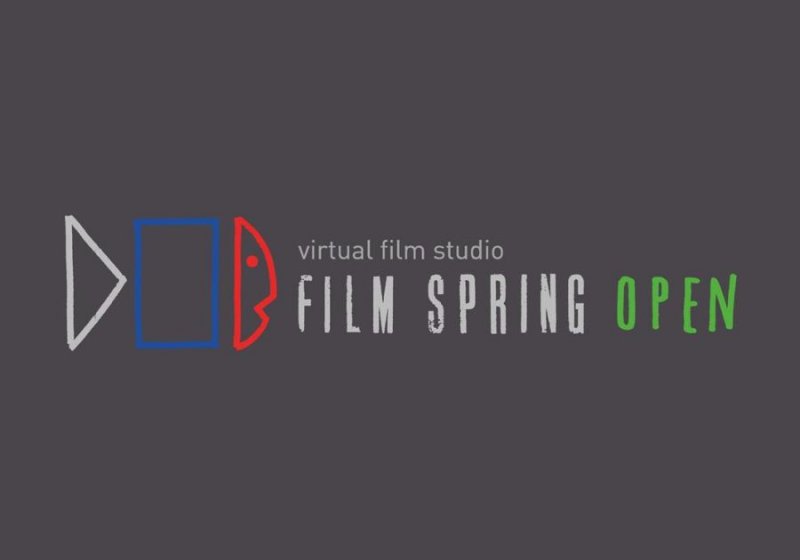 Film Spring Open 2022
Being in contact with ambitious cinema is an important factor shaping the personalities and worldviews of both filmmakers and viewers - young people and formed consumers of film art. Film education and its various forms: festivals or workshops disseminate knowledge about film, make the reception of the condition of film art in a given place or time, shape the skills of critical reception of the art of film and learn to discuss the problems it raises and the emotions it evokes in contemporary cinema.
The creation of the film is an excellent medium and means of expressing personality and a liberated imagination. It provides an opportunity to learn about film culture and to learn how to practise different film forms.
Driven by the above motivation, we decided to cooperate with and support the initiatives of the Warsaw-based Sławomir Idziak's Film Spring Open Foundation. Idziak is an outstanding cinematographer, film director and screenwriter. The aim of the Foundation is to conduct research and development work for the development of the audiovisual market in Poland and to increase the competitiveness of the Polish audiovisual market. The Foundation is dedicated to the dissemination of science and the implementation of research results and development work in practice for the development of audiovisual education. For the last 15 years, the Foundation has been organising a cyclical event entitled "Plenary Film Spring Open" or "Film Spring Open Days". These are workshops for young filmmakers and audiovisual artists, led by some of the greatest personalities of world cinema, such as Natalie Portman, Juliette Binoche, Neir Corbould, Allan Starski and Ewa Puszczyńska.
As part of the "Film Spring Open" project, the Piotr Woźniak-Starak Film Production Group will be established this year. The Group's offer will be addressed to young film producers. Its participants will be able to consult on production plans for feature films. The group will be led by renowned producers, production house managers and film art lecturers. During the practical classes, the experts will share their knowledge and experience in film production management and the methods of a producer's work with a director, actors, cinematographer and scriptwriter.
*Sławomir Idziak - Prof. Sławomir Idziak - a graduate of the State Higher School of Theatre and Film in Łódź, a renowned cinematographer, as well as director, scriptwriter and lecturer, creator of Film Spring Open, Chairman of the Board of the Film Spring Open Foundation. As a cinematographer, he has shot more than 70 films in 19 countries - including cinematography for Krzysztof Kieślowski's "The Double Life of Veronique" "Blue", Andrzej Wajda's "The Conductor", Krzysztof Zanussi's "Year of the Quiet Sun", Ridley Scott's "Black Hawk Down", Taylor Hackford's "Proof of Life", Michael Winterbottom's "I Want You", Johan Sayle's "Men with Gun", David Yeat's "Harry Potter and the Order of the Phoenix", Natalie Portman's "A History of Love and Darkness". Sławomir Idziak successfully combines a career as both an outstanding filmmaker and lecturer. He is Professor Emeritus of the Kunsthochschule fur Medien at the Cologne Department of Film and TV. He is and has been invited to lecture at the Department of Film and TV at the University of Industrial Arts in Helsinki, Filmhaus in Cologne, Hamburger Film Werkstatt in Hamburg, Filmakademie Baden - Württemberg, FOCAL in Geneva, The National Film and Television School in London, Film School in Sydney, Film School DFFB in Berlin, Film Centre in Galway, Iralndia, National Film School of Denmark in Copenhagen, Berlinale Talent Campus 2007, State School of Theatre and Film in Łódź, University of Applied Sciences and Arts, Faculty Design, Dortmund. For his work as a cinematographer and also as a director he has received numerous awards and distinctions at festivals in Gdynia, Berlin, Venice, Prague, Auckland, as well as nominations for BAFTA, César and Oscar awards. He has received lifetime achievement awards at the Plus Camerimage festivals, Marburg, Miskolc. His vast experience as both a filmmaker and lecturer inspired him to open new doors in film education.
"In my understanding, a cinematographer is a person who should contribute his or her own vision of the world to a film, as it happens in a good orchestra or any other creative team," he says about the cinematography profession