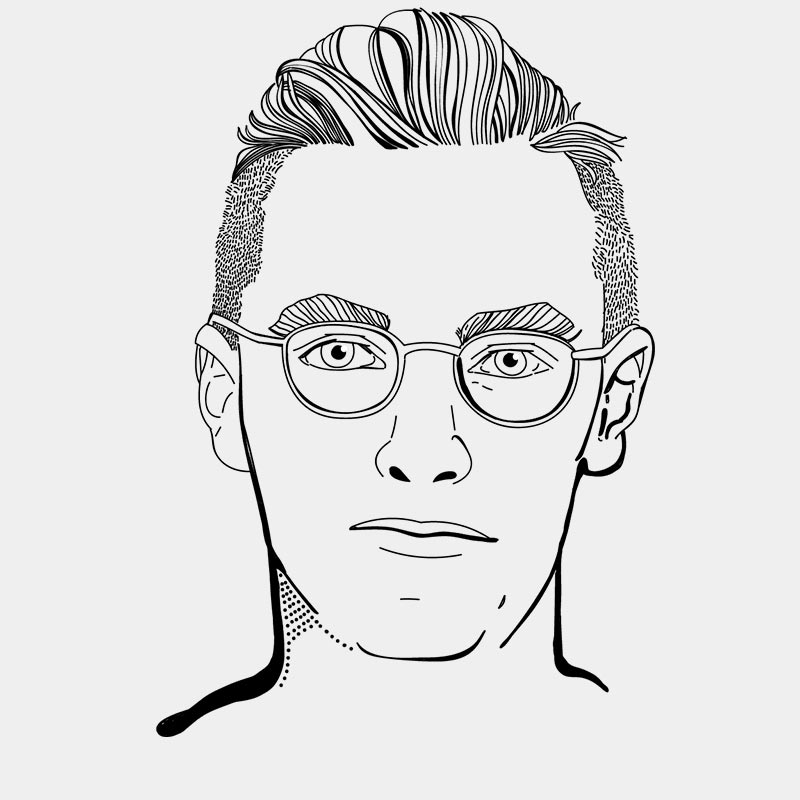 Maciej Nowacki
Born in 1991 in Poznań. Graduate in Painting at the University of Arts Poznań and in New Media at the Academy of Art in Szczecin. Graduation project cum laude completed at Professor Agata Michowska's Studio of Multimedia Activities and Professor Wojciech Łazarczyk's 3rd Image Studio (2016). Ran the Silverado collective together with Marta Hryniuk and Marta Węglińska in 2013-2017. Visual artist, who works with such media as painting, installation and object art. Participated in the Focus + Indonesia interdisciplinary artist-in-residence program (2014). Laureate of 2nd prize in the Promotions 2016 contest.
MACIEJ NOWACKI
LAND OF GODS AND MONSTERS
2019 / cycle of 8 paintings, oil, acrylic on canvas
The paintings from the Land of Gods and Monsters cycle construct a fictious universe, in which elements of the virtual and of the real world are mixed one with another. I ponder on the influence of fiction on the reality, on the real status of fiction. In this approach, the world image becomes a heterogenous, fluid structure, w in which we can no longer distinguish "real" images from "virtual" ones because they permeate one another. The world image, just like our bodies, becomes a hybrid combining the natural with the unnatural. I use notions of emotions, situations or values to under- mine their predetermined or alleged meanings. I use both contemporary and historical presentations, allowing them to coexist. My work is about capturing images that are active in the outside world and constructing an alternative story on their basis that lets us reflect on the current condition of the world. I uphold the unresolvable conflict between illusory possibilities of painting and its physicality.