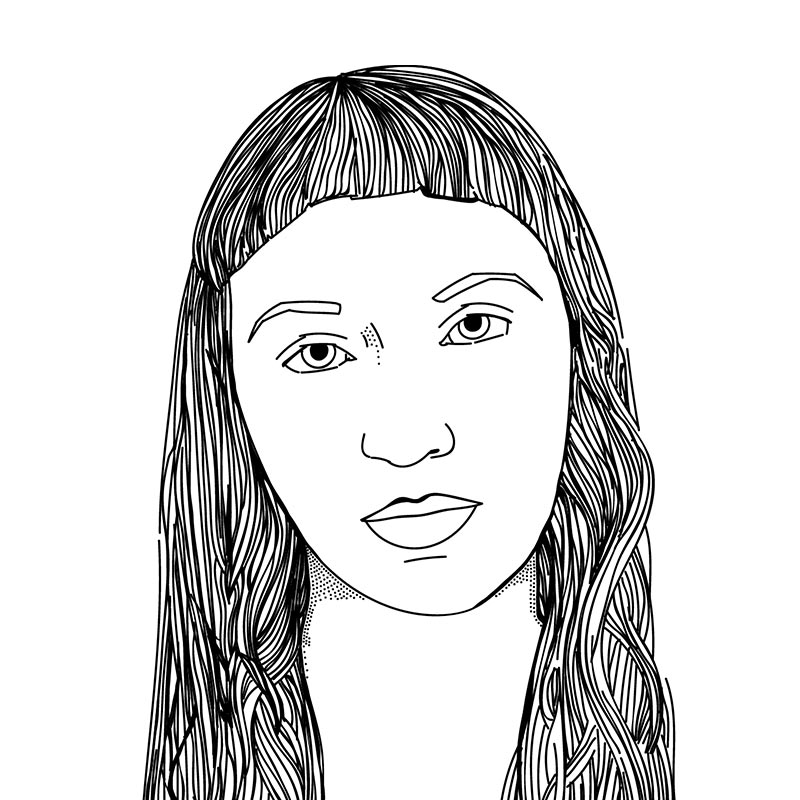 Małgorzata Goliszewska
Born in 1985 in Szczecin. Graduated from the Academy of Art in Szczecin and the Wajda School in Warsaw, currently doctoral candidate at the University of the Arts Poznan. Multi-media artist, film director. Creates projects on the border of contemporary art and a documentary. Works with diverse media (film, video, objects, photography, performance, text, sound, installation, drawings).
Interested in exploring and extending the boundaries of a documentary and working directly with other people. Made her debut with the film titled Dress Me in 2010. Laureate of numerous awards, among others: 13th Hestia Artistic Journey contest, GRAND PRIX at the IN OUT Festival of the Centre for Contemporary Art Łaźnia, award of the Minister of Culture and National Heritage (2014, 2013), the Young Poland Festival (2015). Holder of the Vordemberge-Gildewart Foundation scholarship (2017), Socrates/Erasmus scholarship at the University of Cluj-Napoca, Romania (2014).
MAŁGORZATA GOLISZEWSKA
2019 SCORE
2019 / video, sound, 1', music score
The piece was composed based on statistics that re ect selected aspects of the state of human life. Each of the 20 instrumental tracks illustrates one statistic: every 5 seconds two Barbie dolls are sold worldwide ( ute); every 5 seconds an average person blinks (oboe); 108 people worldwide die over one minute (English horn); every 6 seconds a statistical man thinks about sex (clarinet); every 5 seconds Bill Gates earns $1,250 (bass clarinet); over 1 minute the US national debt increases by 1 million dollars three times (bas- soon); over 1 minute 59 marriages are entered into (trumpet); over 1 minute 26 child marriages are entered into (French horn); over 1 minute 18 people die of hunger (French horn); over 1 minute 2 people worldwide die in accidents (high-hat); over 1 minute 40 rearms are sold in the USA (drum); over 1 minute 7 new articles are added to Wikipedia (triangle); every 5 seconds the Universe expands by circa 75 kilometers (woodblock); over 1 minute 258 people are born, and 103 people are born in poverty (grand piano, right and left hand); over 1 minute 58 airplanes take off worldwide ( first violin); over1 minute 300,000 tons of ice melt in Antarctica (second violin); every minute 500 hours of films are added to Youtube (viola); every 2 seconds 70 trees are cut down (cello); every minute 5 earthquakes happen on Earth (double bass, trombone, kettledrums).
Concept: Małgorzata Goliszewska
Composer: Mateusz Czarnowski
Conductor: Norbert Twórczyński
Performance: Szczecin Philharmonic Symphony Orchestra